Address : Site Office: Rum Knowlee Building, District Administrative Centre Road (DAC Road), Pentok, Mangan, North Sikkim. Fax/Telephone: 03592-234410 Gangtok Office: H/O PM Rai,2nd Floor, Above ICICI Prudential, Near Durga Mandir Opposite Tadong Government College Gangtok, East Sikkim Phone : 03592 231456 Head Office: Plot No.1,Nagarjuna Hills,Punjagutta, Hyderabad -500082, India Phone: +91 40 23350044/23358405 Ext.301. Fax: +91 40 23350714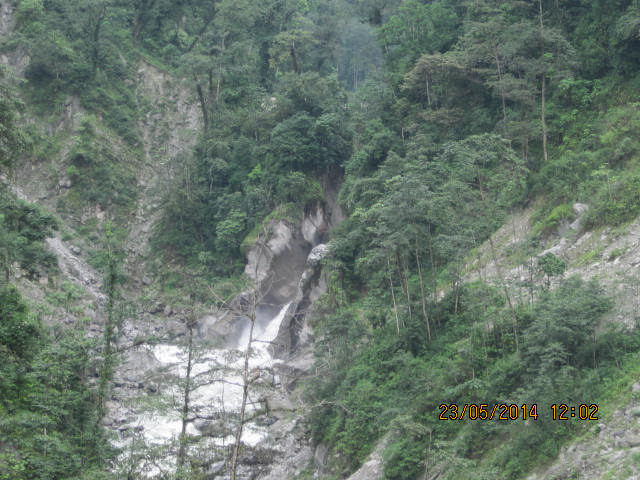 Name of the Project: 300 MW Panan Hydropower Project.
The Project is a Joint Venture Project of Government of Sikkim and M/s Himagiri Hydro Energy Private Limited. The Government of Sikkim will infuse 26% equity in the Project. The State wil received royalty in the form of free power @12% for the 1st 15 years after commissioing of the Project and @15% from 16th to 35th year, after which the Project will revert back to the State in good running condition and free of cost.
The Project has obtained all the statutory clearances and awaiting financial closure, which is expected to be achieved very shortly. The preliminary construction works of the Project have started and the major works will commence as soon as the financial closure is achieved.
Location of Project:
The Dam of the Project is proposed to be constructed across the Rangyongchu river at the foot of Lingzya village in North Sikkim.
The Powerhouse of the Project is located near Namprigdhang Mela Ground (adjacent to Forest department Guest House) on the right bank of Rangyong chu (Kanakha river) in North Sikkim.
Present Status of the Project:
The majhor works of the Project are yet to be started. Preliminary works liek conbstruciton of approach road to dam site, construction of Magazine House etc have been done. Financial tie up has been completed. Power Purchase Agreement (PPA) signed with West Bengal State Electricity Distribution Company Ltd. The civil works have been awarded to Contractors and mobilization of construction equipments is under progress by the Contractors.
Expected Commissioning Date:
The Project is expected achieve commercial operation by May 2018.