Address : Gouma Devi's Building, 2nd Floor, Golitar, Singtam, East Sikkim.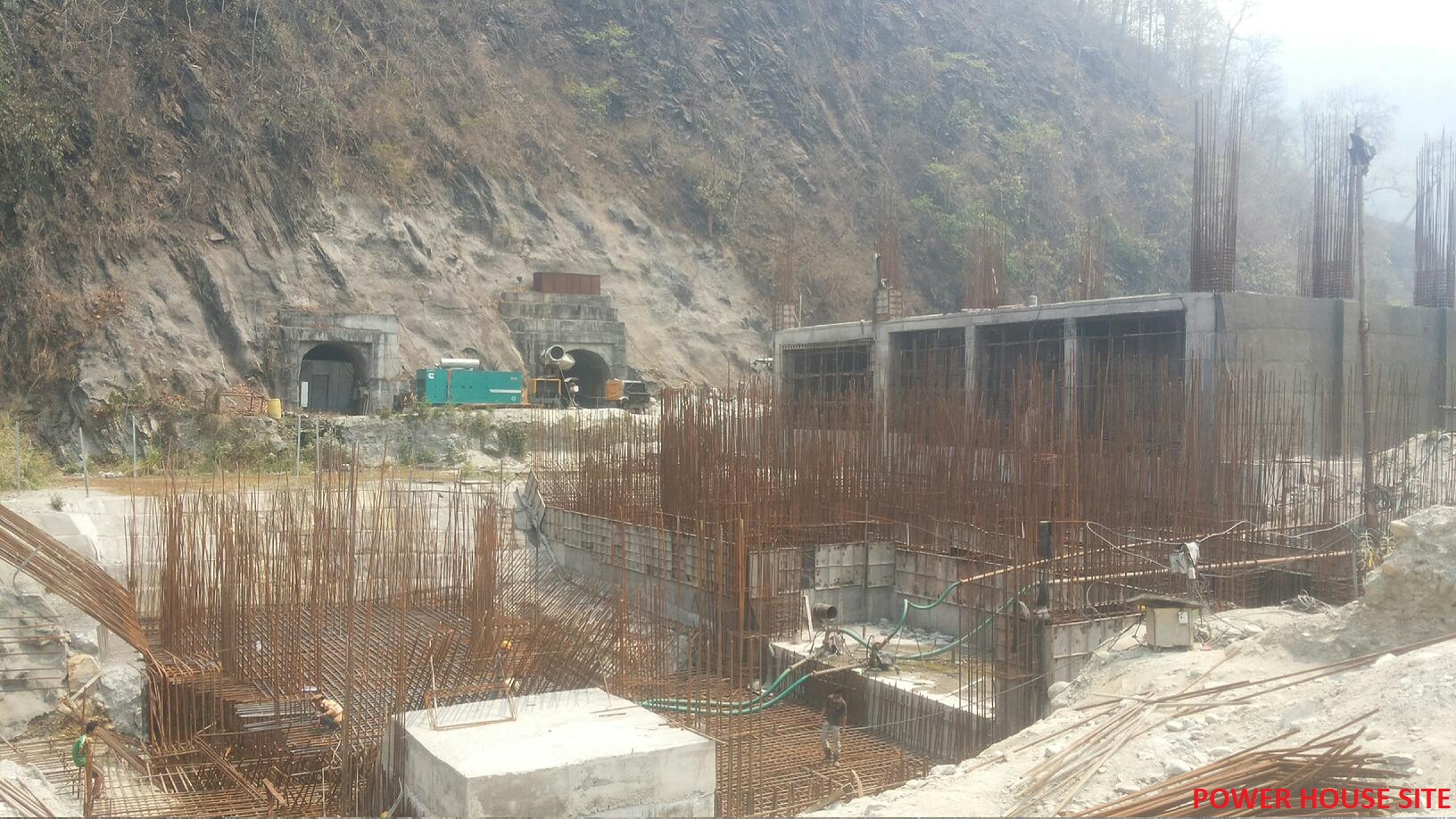 Name of the Project: 96 MW Rongnichu Hydropower Project.
The Project is being developed by M/s Madhya Bharat Power Corporation Limited on BOOT basis. The Project is under implementation purely under Private Sector and the Government of Sikkim has no equity/share in the Project.
As with the case with all other hydropower projects in the State, the Government of Sikkim will receive royalty @12% free power for 1st 15 years after commissioning of the Project and @15% from 16th to 35th year thereafter the Project will revert back to the State free of cost.
The construction works of the Project have already started and works are under progress.
Location of Project:
The Barrage of the Project is being constructed across Rongnichu river at the foot of Namli Village in East Sikkim .
The Powerhouse is located near Kumrek on Rangpo-Rorathang road on the right bank of Rangpochu.
Present Status of the Project:
The Project has achieved overall physical progress of around 35%. The construction of the Project is in full swing at all fronts. Works like excvation of Head Race Tunnel, excavation of Adits, excavataion of Barrage area, concreting of Barrage Piers, stabilization of slopes at Barrage site etc are under progress. Excavation works of Surge Shaft has been completed. Excavtion works for Vertical Pressure Shaft and Powerhouse area under progress.
Expected Commissioning Date of the Project:
The Project is expected to start commercial operation by June 2016